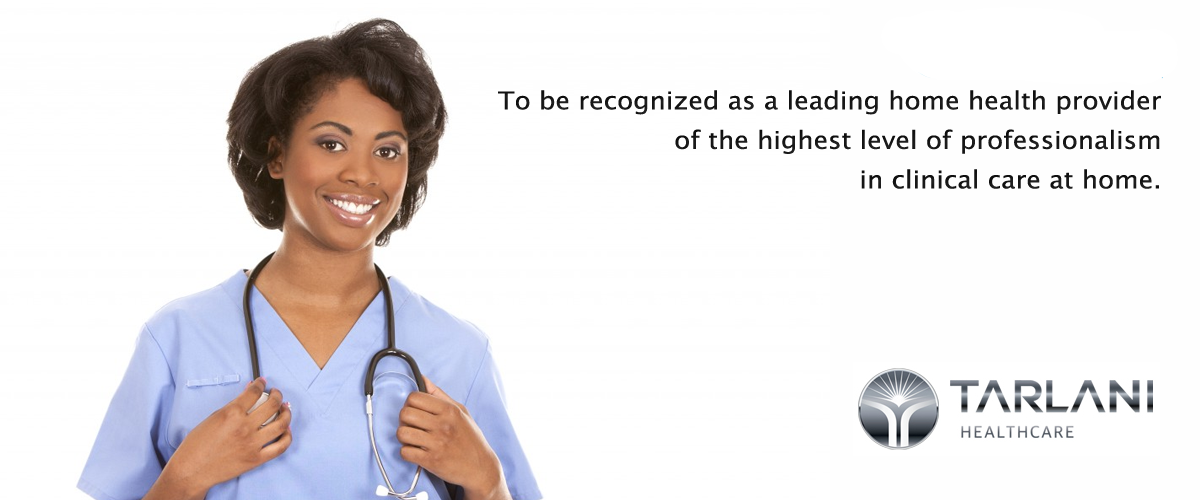 I am completely relieved with Tarlani as our provider. My mother is is in need of Home Health services and our previous provider left us feeling disregarded and lost in the shuffle. I know times are tough but we can still pick up the phone. Communication is key but more importantly, Effective Communication and that is what I am experiencing with Tarlani. A sense of professionalism and personability as a fine balance in an industry so easily lost to mundane routine.
To treat a patient or client like family and to be authentic is paramount. I am pleased with Tarlani services and plan to continue with them as long as needed.Laurence Maher
The best care provided by the best healthcare professionals!!!
I would highly recommend TARLANI Healthcare to anyone who needs a medical care at home!!!Gemma Matinyan
This is by far the only home health agency that provides quality care to their patients ABOVE AND BEYOND. No other home health does this. They are 5 star rated on Medicare's website. I HIGHLY RECOMMEND. God bless this company.Rae A. Narciso
Picking a home health agency is a very crucial and hesitant process. After going to multiple home health companies I was finally able to find the one that fit perfectly for my grandma. She is very satisfied with the services provided and I couldn't be happier with every worker both inside the office as well as the nurses. It's important for my family and I to trust the nurses and I can honestly say I got so lucky finding TARLANI Healthcare! Thank you so much for your excellent service!

I HIGHLY recommend their services without any hesitation.Ani Darabedyan
Amazing company! The management and staff go above and beyond to satisfy your needs! Very kind and understanding. They prioritize the client before anything else to cater to specific needs. Go with them you won't regret it!Nelli Samoa
This healthcare agency is one of the really responsible one. I had troubles to find good nurse to take care of my oldie after discharge from the hospital. Primary doctor recommended few but I wasn't happy with them and had to find on my own. Finally, I got Alliance Healthcare. Will I recommend them? YES!!!Alex S.
Excellent job with my grandfather. He had no complaints. As soon as he was released from the hospital, we got a call from the Alliance Home Health nurse and she visited us shortly after he came home, just as the doctor had set up. She was outstanding, as was the follow-up rehab tech. I was extremely impressed by all the Alliance employees and would highly recommend their servicesSamuel G
Great company overall, heard about the company from a coworkers positive experience. Amazing staff, my grandmother is in awe of the nurse that she was assigned. Have had the pleasure of meeting few employees of Alliance and they are all very attentive and caring. Its one thing to get good service, but these people go above and beyond to cater to your needs. Really impressive Nelli S.
Whether you want to share feedback about our service or have suggestions, all of your comments are welcomed and valued.