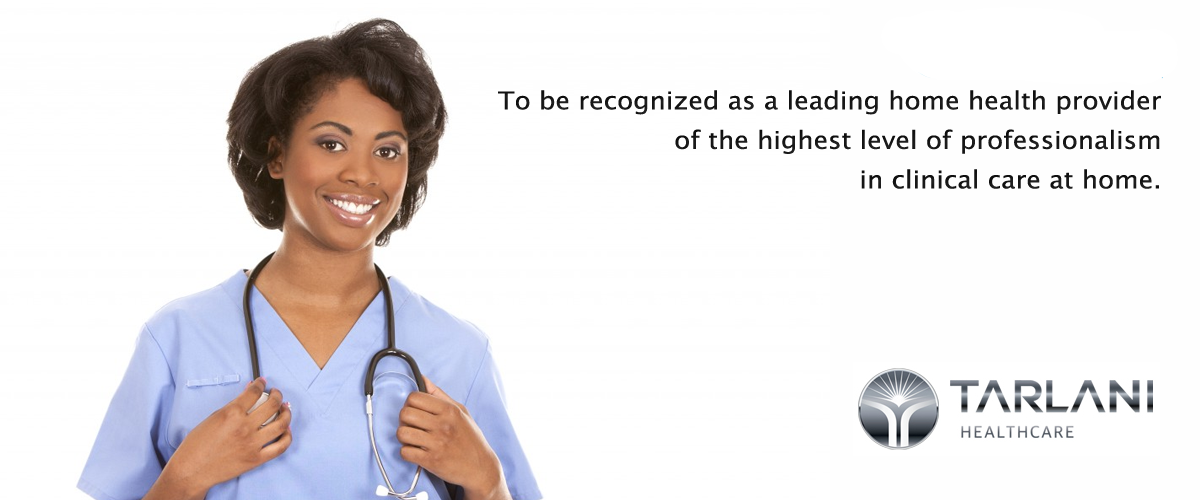 We offer:
Hospital Administration Services:
– Long-term planning
– Operating objectives and budgets
– The efficient delivery of medical services
– Financial reports
– Hospital policy changes
Business Management:
– Credentialing preparedness process
– Contracting paperwork preparation
– Complete paper applications (group and individual)
– Complete electronic applications CAQH/EFT/ERA
– Maintain an electronic provider database
– Track applications until completion
– Re-credential as required
Consulting Services
– Guide you through the eligibility qualification process
Located in California, our company is privately owned and operated Home Health Agency and meet all requirements as governed by the Medicare Conditions of Participation for Medicare Certification and State Licensure through the Department of Health Services and certified by Joint Commission.
We are a Medicare Certified and the Joint Commission Accredited Home Health Care Agency. We will be happy to accommodate clients of the Los Angeles, Ventura, Orange,  Riverside and San Bernardino Counties by providing staff fluent in a variety of  languages such as  English, Spanish,  Armenian, Russian, Farsi, Chinese, German and Tagalog. Our patients are provided with highly qualified Registered Nurses who offer skilled care and essential instruction, enabling them to function independently and increasing their comfort and overall quality of life. We are specializing in Wound Care Management / Ostomy.
How we can help
TARLANI Healthcare helps clients manage many conditions and diagnoses safely at home, such as cardiac, wound, and orthopedic issues, as well as respiratory illness, neurological disease, and diabetes management.
 Skilled Nursing services include but are not limited to:
Wound Care Management ( surgical wound, pressure ulcer, diabetic ulcer, stasis ulcer).

Wound V.A.C ./ NPWT / HEMOVAC.

IV antibiotic therapy via various access lines such: PICC line, Central line, etc to include care and maintenance.

IV Hydration / Electrolyte Therapy.

SQ administration / IM medications (B-12, Procrit, Lovenox, Epogen, Insulin etc).

Total Parenteral Nutrition.

Enteral Nutrition (NGT / GT)

Care / Maintenance of CVAD, PICC, Port a Catheter, etc.

Care / Maintenance of indwelling Foley catheter, Urostomy, Ileal conduit, Nerphrostomy tubes, etc.

Jackson-Pratt, Blake drain care, Pneumovac, VP shunt care, etc.
Our services include:
Nursing care after injury, illness, or surgery, or for care needs related to acute and a chronic condition

Physical therapy for improving function through therapeutic exercise, balance and coordination training, modalities, tens, etc.


Speech language pathology for evaluating and treating communication and swallowing problems

Occupational therapy for improving motor skills and reasoning abilities, or to compensate for permanent loss of function

Assistive care (home health aide services) such as bathing, dressing, and medication reminders

Medical social work such as mental and social assessments, and connecting clients and families to community resources

Pharmacy, Durable Medical Equipment and medical accessories services

Mobile X-ray, Ultrasound or EKG and Laboratory services
Skilled Nursing Services provided by licensed RNs only, Physical Therapy, Occupational Therapy Services, Speech Language Pathology Services, Medical Social Workers, Laboratory/Phlebotomy Services, CHHA/Medical Aide services to assist patient with their personal needs and train family members/caregivers on how to assist their loved ones.  All services provided by qualified licensed professionals as mentioned above.
We help adults and seniors who are recovering after a hospital or facility stay, or need additional support to remain safely at home and avoid unnecessary hospitalization. These Medicare-certified services may include short-term nursing, rehabilitative, therapeutic, and assisted home health care.
No matter what time of day or night, clients and their care team have access to the 24 hours a day nurse on-call answering service to provide support via telecommunications 7 days a week by calling 1.844.NeedNurse